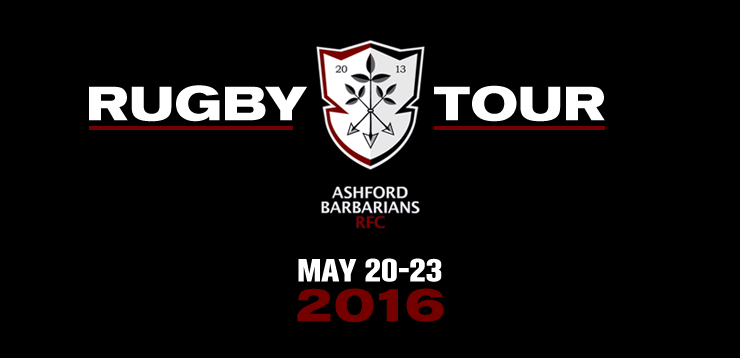 Join the tour
The Baa-Baas will be going on tour to Cardiff at the end of this season, departing Friday 20th and returning Monday 23rd. If you interested in joining the tour please contact our Membership Officer Jason Potter (07764 721 528) through Facebook or email membership@ashfordbarbarians.co.uk to confirm.
The tour is open to all members, supporters or followers of Ashford Barbarians RFC. If you are from another the club and are interested in joining the tour please contact Jason about availability.
Tour details
Depart Ashford 10 am Friday 20th May 2016 travelling by coach to Cardiff. We will be staying at the NosDa Hostel & Bar where accomodation is as follows;
1 x 10 bed dormitory
1 x 7 bed dormitory
2 x 4 bed dormitory
1 x 5 bed dormitory
Please note that dormitories are not en suite, they have communal bathrooms. Who you will share a dorm with will be drawn out of a hat on the day of travel.
Saturday 21st May we will play a game against a former club of Andrew 'Taff' Morris Old Penarthians RFC.
Return to Ashford from Cardiff 10am Sunday 22rd May.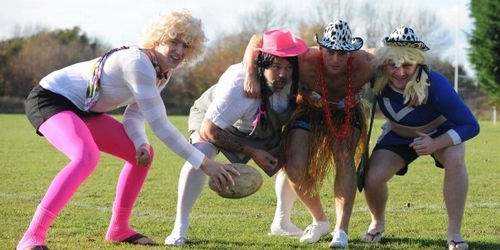 Tour rules: Please note that fancy dress is mandatory for the entire tour – you will not be required to pack any normal clothing.
Payment
The total price for both travel and accommodation for 3 nights is £104 person. All spaces are currently filled, but if you're interested contact Jason Potter or Andrew Morris to be added to the waiting list.