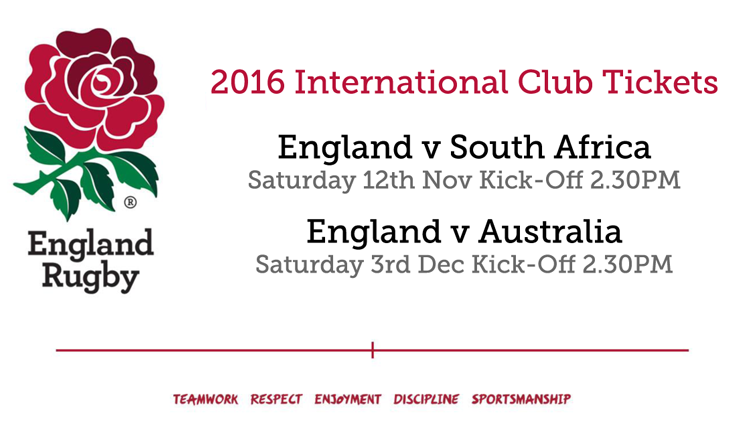 We have England tickets for two upcoming Internationals. Tickets are priced at £45 each (3 available per/match). To apply please contact Paul Wright (comms@ashfordbarbarians.co.uk) and specify the match as well as the quantity needed. Closing date Friday 22nd July.
*Available to all Members who have paid their subscriptions for 2015/2016.
In the event of over-subscription, tickets will be allocated through a process of fair distribution to applicants.
England v South Africa | Sat 12 Nov 2016 – KO 2:30PM
England v Australia | Sat 3 Dec 2016 – KO 2:30PM
Seating Guide