Currently we do not have any junior teams so new playing members will need to be a minimum of 17 years old in order to play competitively at an adult level.
Benefits
Full voting rights at the Ashford Barbarians RFC A.G.M & E.G.M.
Access to training facilities and coaching.
Access to our Sports Therapist at Training and Games.
Post Match Meal.
Members offers from club sponsors.
Quilter Autumn International Tickets*
Six Nations Tickets*
Members invites to clubs parties and events.
Discounted gym membership at The Ashford International*
No Joining Fee at The Gym Group, Ashford.
25% Discount on sports therapy treatments at MDB Clinic.
Subscription Fees
Full: £14.00 Per Month
Armed Forces Community: £13.50 Per Month
Student:£10.00 Per Month
Unemployed: £10.00 Per Month
Part Time: £10.00 Per Month
Travelling Player (Lives further than 20 Miles of Ashford): £3.00 Per Month
Non Playing: £3.00 Per Month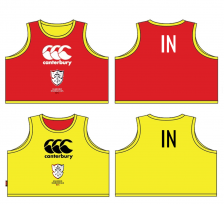 Club Communication App
We use an app called SPOND for all of our club communications. Link Below.
Availability for Games will be sent via the Spond app and you MUST reply by Wednesday evening at 9pm.

Availability for Training will be sent via the Spond app and you MUST reply by Monday evening at 9pm.
Membership Information
Subscription payments are to be received on the 1st of every month via the clubs subscription service.
Ashford Barbarians RFC monitor payments monthly. Should you have any difficulties in making payments, please speak with Jason Potter (Treasurer) to discuss some options.
Ashford Barbarians RFC understands that some players may have some difficulties financially and the club does not want this to impact you playing.
You will not be permitted to play unless your subscriptions are paid on time every month. Membership is for the named individual only.
All Players MUST wear their club teamwear pre and post game or when spectating.

Supporting/Injured players are encouraged to wear club teamwear when attending games.

Playing members are encouraged to source a sponsor (£125.00) for their club teamwear – Details can be found here.
Important Notice
Players are not covered by the club's RFU Compulsory Insurance unless membership fees have been fully paid. Although all registered players are covered under the RFU scheme. benefits may not commensurate for the funds that could be required in the unlikely event of serious injury. Further details on additional cover are available from the RFU website.
You'll find more information regarding the administration and membership rights of Ashford Barbarians Rugby Football Club on our Governance page or download the Club Constitution.
Becoming A Member
To become a member of Ashford Barbarians Rugby Football Club please contact Jason Potter.